Taking back Tradition with Sears
10:55 AM
It has always been a tradition in my family to put our Christmas Tree up the day after Thanksgiving.
As each year passes it seems, things get busier and the day after Thanksgiving" Black Friday", has become the day we shop and basically exhaust ourselves before the Holidays get here and putting up my tree gets thrown to the side until we find time.
This year, in the spirit of the season, i have decided to make use of Sears Cheer Headquarters and get everything ready so that i can get back to tradition in my home.
We have 7 children and the Holiday's are special to us, next year we will be celebrating with our first Grandchild, so it's pretty important to me to make sure my family has traditions to carry on.
Sears Cheer Headquarters has everything you need to make your Holiday's full of cheer and tradition. No more going from store to store just looking for something to catch your eye to decorate with. You can choose a Ty Pennington theme if you want and have everything right at your fingertips. Sears carries all the exclusive Ty Pennington theme Holiday decorations and they are exquisite!
If the Ty Pennington collection is not your style, why not stop in to the Sears Christmas shop and see what they have to offer.
Year before last, when i was putting my tree away after Christmas, i was trying to get everything done quickly because i was having Heart Surgery in a few days. I was determined to have everything put away and the house in perfect order before i went to the Hospital ( keep in mind, all 7 kids were still at home ) I was having a hard time getting the tree back to the basement and everyone was away except me and the 2 girls. The tree ended up tumbling down the basement steps, but i was proud of myself because i got it downstairs. Last year when we brought the tree up to put it up, the bottom was broken, the limbs simply just hung limply and touched the ground. It was a sad looking tree, but oh how i loved that full tree with it's beautiful branches. The girls and i spent a few hours tying the branches up where it looked presentable ( we re-tied about 50 times last Holiday season) ...sadly, this year, we must retire the tree and get a new one.
I have decided to visit the Sears Christmas Shop to find my perfect tree. I could go buy a cheap one that will last a year or two, but by visiting the Sears Christmas shop, i know i can find the perfect tree that will last my family several years, as long as someone else takes it downstairs after the Holidays.
I love this tree pictured below. It is from the Ty Pennington collection at Sears.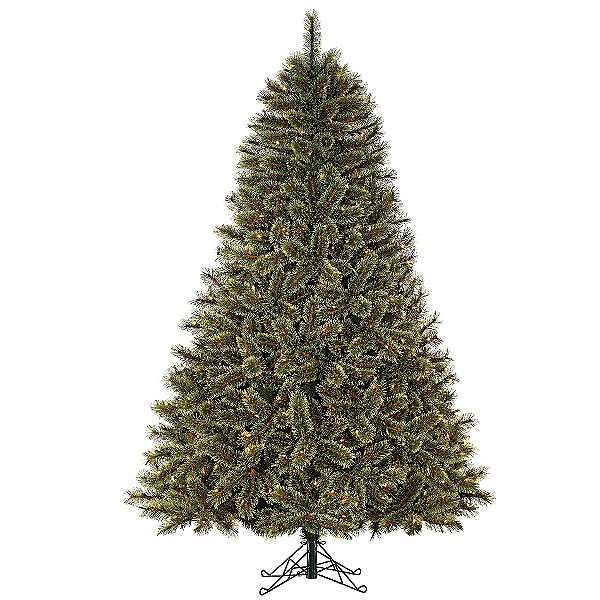 The price on this tree blew my mind, i was expecting to see a price tag in the very high digits, but this one i can afford and i simply love it. I visited Sears just to see if it looked as good as it did online and i was not disappointed.
I also have purchased a couple of sets or ornaments, as i have decided that my main color scheme will be Silver and Gold. Thanks to Sears and Smiley 360 i was able to get these 2 sets free with a gift card to Sears. I can say, i won't shop anywhere else for my Decorations now, especially after seeing what they have to offer and you can't beat the affordable prices.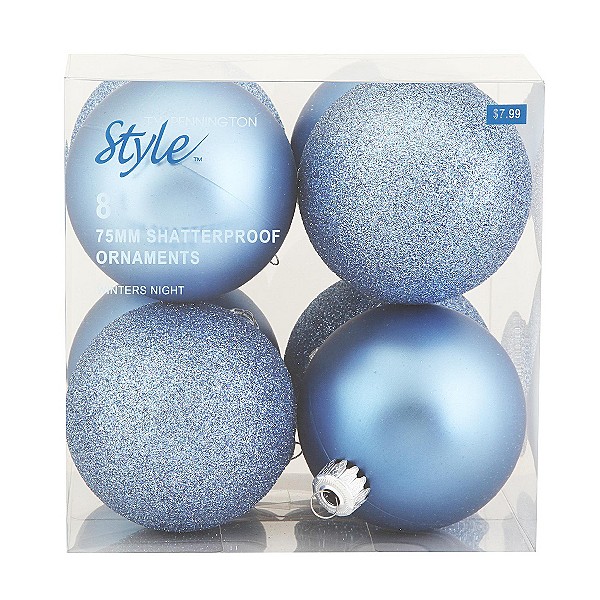 So make this year the year that you "Take back tradition", visit Sears Cheer Headquarters and see for yourself how easy it can be and how affordable it is to make your home Holiday ready with just one stop at Sears.
Sears and Smiley360 have graciously offered one of my readers a $15 Sears Gift Card to help with Holiday decorating this year.
To enter, simply visit Sears Cheer Headquarters and come back here and comment and tell me what you would purchase with your Sears giftcard