Unclaimed Baggage Center: The Treasures You hope to find...and Do! Part 1
1:38 AM
If you have ever traveled by Air, you may have had your bags misplaced for a short amount of time or maybe even never recovered. So what happens to all of those bags that never get recovered? Have you ever heard of the Unclaimed Baggage Center in Scottsboro, Al?
Before I get started on this awesome post that I want to share with you all, I want to give you a bit of background. when the Airlines lose your bag, they usually reunite you with it, but if they do not in a certain amount of time, the reimburse you and then, eventually, those lost bags that have been reimbursed make their way to this little town in Alabama where you probably have never heard of, it's off the beaten path, but definitely worth putting on your to travel to and to do list, especially coming up on the Holidays.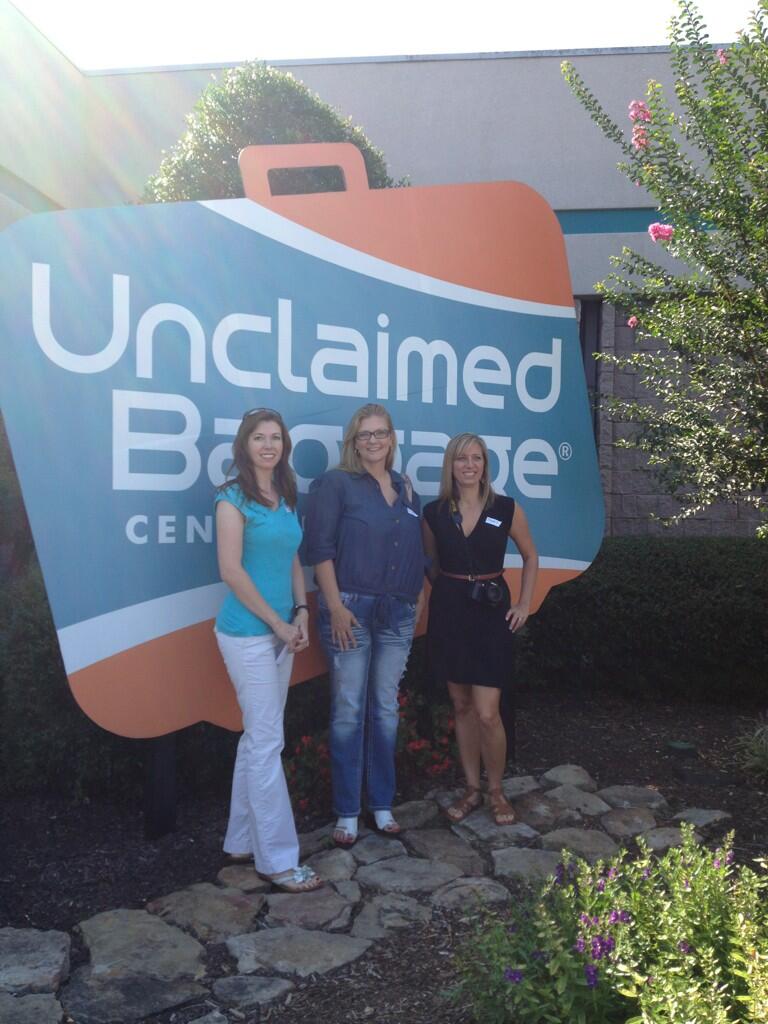 Now, to let you know, this series is going to be just that, A series. I had such a wonderful day there that it will take 3-4 post and you will want to make sure to read each and every one of them and please feel free to ask questions because if I don't know the answer, I will be happy to ask and get you the answers.
I was invited to the Unclaimed Baggage Center for the 1st Annual Blogging Fun day. It was quiet a drive for me, but I made it there and back in the same day with a car packed full of goodies when I came back home.
Since I had heard of this place, but had never taken the time to visit or look in to it further, I was not sure what to expect. Of course, I did do some research before accepting the invite, and you all know I am big on doing my research. As per the rules, I will disclose up front that I did receive a small amount of compensation for attending this event. I used that to shop with :)
So, before I began to tell you all about my awesome day spent LBED-YYA at Unclaimed Baggage center, I want to share some of their history with you here. My series will start in the next day or so and I can't wait to hear what you guys think, especially if you have been there before.
Unclaimed Baggage attracts a lot of attention from the media. People are always interested in the astonishing variety of clothes, gadgets, books and lost treasures that have found their way to the store.
UBC has been showcased on Oprah, Late Night with David Letterman, The Today Show, Good Morning America, Fox News, Travel Channel, Discovery, Live! With Regis & Kelly, and many more TV programs. In addition, magazines such as Vogue and Good Housekeeping, as well as newspapers, including The Wall Street Journal, The New York Times, The Times of London, and many others, have featured UBC.
With a borrowed pick up truck and a $300 loan, second-generation entrepreneur Doyle Owens, heads out to Washington, DC to purchase his first load of unclaimed baggage from Trailways bus lines. Selling the contents on card tables in an old rented house, it doesn't take long for Doyle to realize his idea is a winner. Within a month he leaves his insurance job to become the "bag man" full-time.
So, if this little teaser has not caught your attention, stay tuned because I can't wait to show you all the wonderful pictures I took, the video's and to show you all my treasures that I found for under $150.00.......6 bags full including a Kindle Fire!