"Mrs. Fields Moments" to Bring Loved Ones Together
8:05 PM
How do you spend quality family time? Here at our home, we enjoy Sunday game night with out children every week , the more the merrier, and although we do not make the kids join in, they have never missed a night, and sometimes even the two that are grown and on their own even stop by for game night.
What do we enjoy on game night? Mrs. Field's Cookies of course. No only do they taste great, they taste homemade without having to even turn on the oven, even though you can stick them in the microwave for 15 seconds and have pure heaven in a cookie.
Some of our favorite games to play while we enjoy our Mrs. Field's Cookies are trivial Pursuit, Scattergories, Logo and many more.I can say, Dustin is the biggest board game fan and those times when he was at Boot Camp or stationed in D.C. were biter sweet, which is another reason my family proudly buys Mrs. Field's Cookies. Mrs. Field's supports the United Service Organizations, Inc. (USO). You can find that Mrs. Field's gladly supports the "Every Moment Counts" campaign, and with every box you purchase you are not only getting an amazing box of cookies to share with your family, you are also sharing with troops on long deployments and giving them a taste of home with a Mrs. Field's cookie also.
As a proud veteran and mother of an Army infantryman as well as coming from a large Military family and our family knows first hand how those deployments can affect troops and their families, that's why supporting Mrs. Field's Cookies is important to us.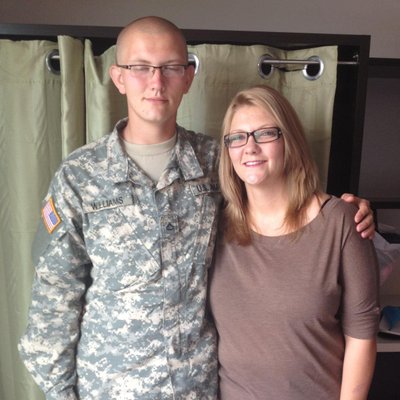 Mrs. Field's also own TCBY and is one of the largest retailers of freshly baked, on-premises specialty cookies and brownies in the world and the largest retailer of soft-serve frozen yogurt with live active cultures. Those are the two most well known companies they own currently.
Want to hear something really great that Mrs.Field's just started?
Mrs

.

Fields

just announced a contest that will send one lucky family to National Harbor in our nation's capital! The contest encourages real families nationwide to designate time every week to enjoy a cookie together, and to share these "

Mrs

.

Fields

Moments" online.
Now is your chance to shine with a family selfie with your Mrs. Field's Goodies!
Read below to find out how you can enter for you and your family.
1. Take a family selfie of your

Mrs

.

Fields

Moment
3. Share as many moments as you like between Sept. 10 and Nov. 2, 2014.
· Round-trip airfare for four to Washington, D.C.
· Two-night accommodations in downtown National Harbor
· Dining gift certificates to downtown National Harbor
· Four tickets to ride The Capital Wheel
How does your family spend quality time together? Do you have anyone or know anyone on a long deployment? Buying Mrs. Field's can now have special meaning for you and your family together now
.
"
I am participating in this campaign as a member of The Niche Parent Network & Conference in partnership with

Mrs

.

Fields

. All opinions are my own."